A2B-online adds ship "A2B Proud" to fleet
Since this month, A2B-online has been using the ship "A2B Proud" for container transport to and from Great Britain. The ship (Sietas type 151) was purchased 2 months ago and for her first sailing by Ship Management, A2B-online's own shipping company, fully adapted to the wishes and requirements of A2B-online.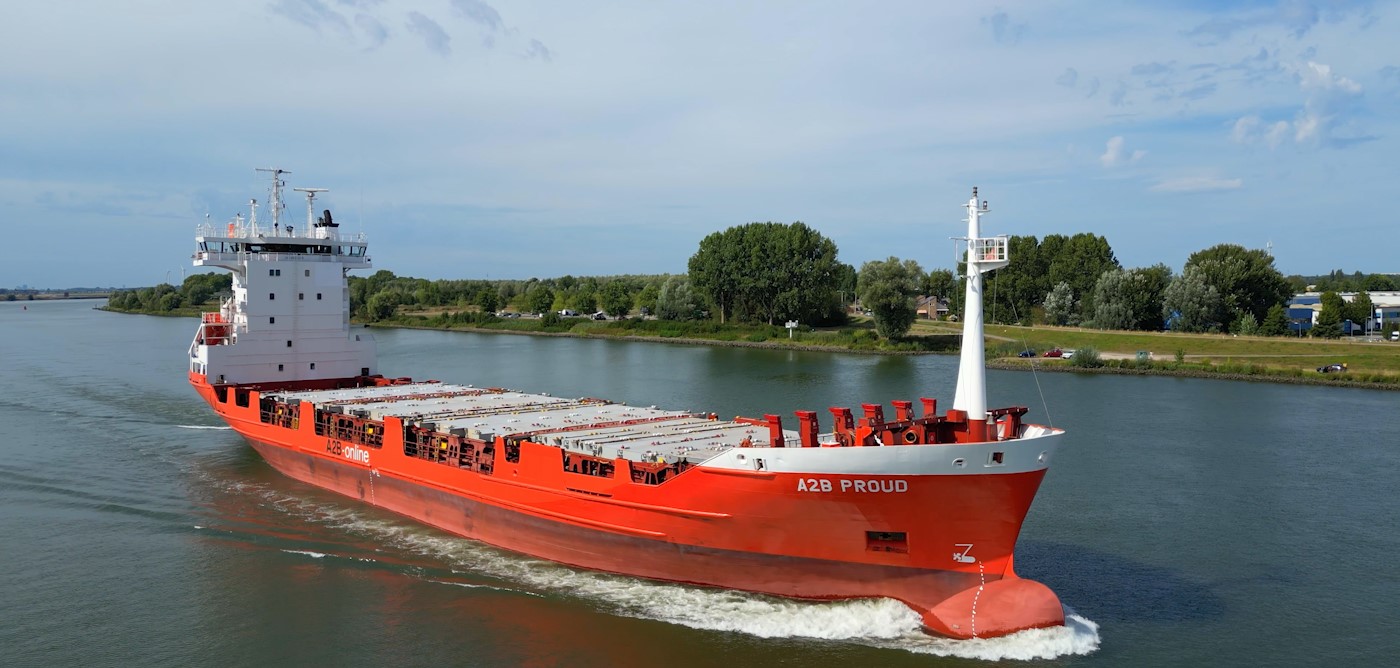 With this expansion of its fleet, A2B-online now has 7 identical ships
A conscious choice explains Michael van Keulen, Operations Director A2B-online container BV
With the naming of its ships, A2B-online wants to show who it is and what it stands for as a company. After the Spirit, Energy, Leader, independent, Ambition, Comfort and Future, there is now an A2B online ship with the name 'A2B Proud'. Ger Quist, director of Ship Management, states that A2B-online can rightly be proud to add another ship to the fleet. A2B-online's ambition for the future is to make maximum use of the 'A2B Proud' and the other 6 ships.