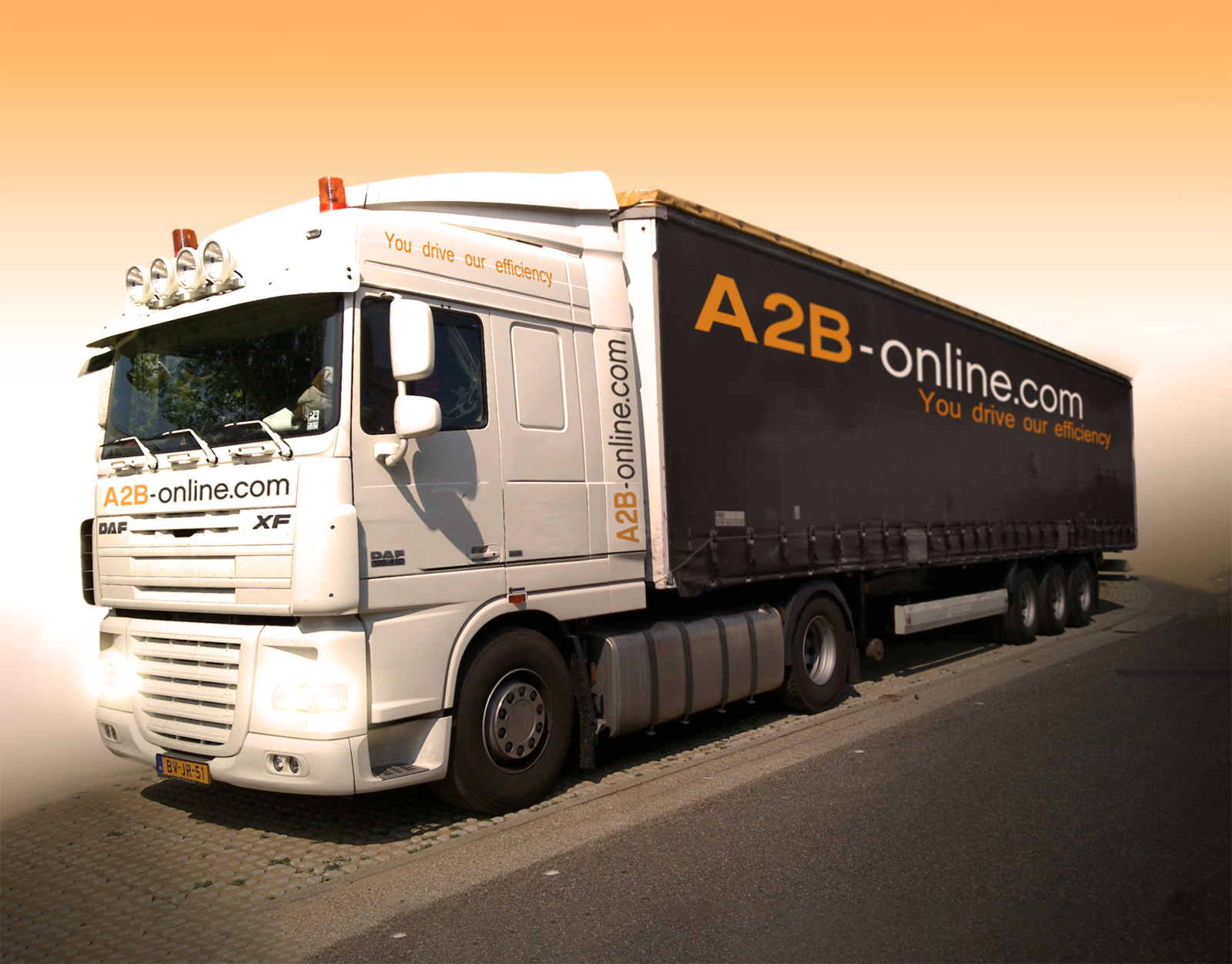 Our history
We'd be happy to take you back in time. Learn more about the founding and evolution of A2B-online over the years.
Our drivers
A2B-online is THE logistics service provider between Europe and the UK, and vice versa.
In its service offering, A2B-online provides services where "online what can be done online" is the approach, and personal contact is the foundation where desired.
A2B-online offers a pleasant working environment and a relaxed atmosphere where people are at the center, allowing everyone to be themselves, and providing space for individual personal and professional development.
2006
The year of A2B-online's founding. Four managers who have extensively earned their stripes in transportation and shipping combine their knowledge, experience, ideas, and ideals: the establishment of A2B-online! Ambitious and driven to bring their vision to life, they introduce A2B-online to the market as a new logistics service provider for full loads trailer services (FTL) between Benelux/Germany and the UK.
2009
With a trailer fleet that had increased to 200 trailers within two years the decision was taken to expand our portfolio. In 2009 we began a part load/groupage service from Benelux/Germany to the UK. Still growing further, A2B established its own fleet of trucks operated by our own drivers in both the Netherlands and the UK.
2012
A2B-online opens an office in Wroclaw, Poland, serving as a primary hub for managing the majority of our drivers.
2013
A2B-online container service started with just one ship operating between Moerdijk and Immingham. Between 2013 – 2019 new routes have been introduced to Thamesport, Teesport, and Blyth. Since then the division has grown into a sleek operation with a fleet of seven 500 TEU ships, 2400 45ft pallet wide containers, and 21 departures per week.
2014
A2B-online Equipment BV established to better control maintenance and management of all trailers and our associated equipment.
2017
A2B container services added a new route to its schedule, to and from Rotterdam Botlek to Teesport.
2019
Launch of A2B-online Ship Management, our own shipping company. Providing our container customers with consistently high-quality services, fleet of seven owned vessels, maintenance, procurement, and crew management, the shipping company has quickly become an essential component of our container services.
2020
Opened a forwarding department in Mold North Wales. Through our reliable partners, we are able to offer our customers services to destinations where A2B-online don't currently offer directly on our own equipment.
2022
A2B-online underwent a change in ownership. The management of A2B-online, in collaboration with Van Uden Groep B.V., seized the opportunity to acquire the shares previously held by De Vierhouten Groep (majority shareholder since 2008).
This acquisition allows the continuation of the original principles of A2B, which still remain strong after more than 15 years.
2023
Orange power, green logistics: the long-term vision and commitment to sustainable business practices converge in 2023 with the implementation of A2B-online's fleet renewal program. To gradually replace its fleet, the company has chosen to construct the first two environmentally friendly vessels of 650 TEU. With this decision to invest in new builds, A2B-online is on track and confidently looks forward to the future!
Stay up to date about the newbuild of our 2 new vessels
2009
- 2009
Start partload services (LTL)
2013
- 2013
Start A2B-online Container