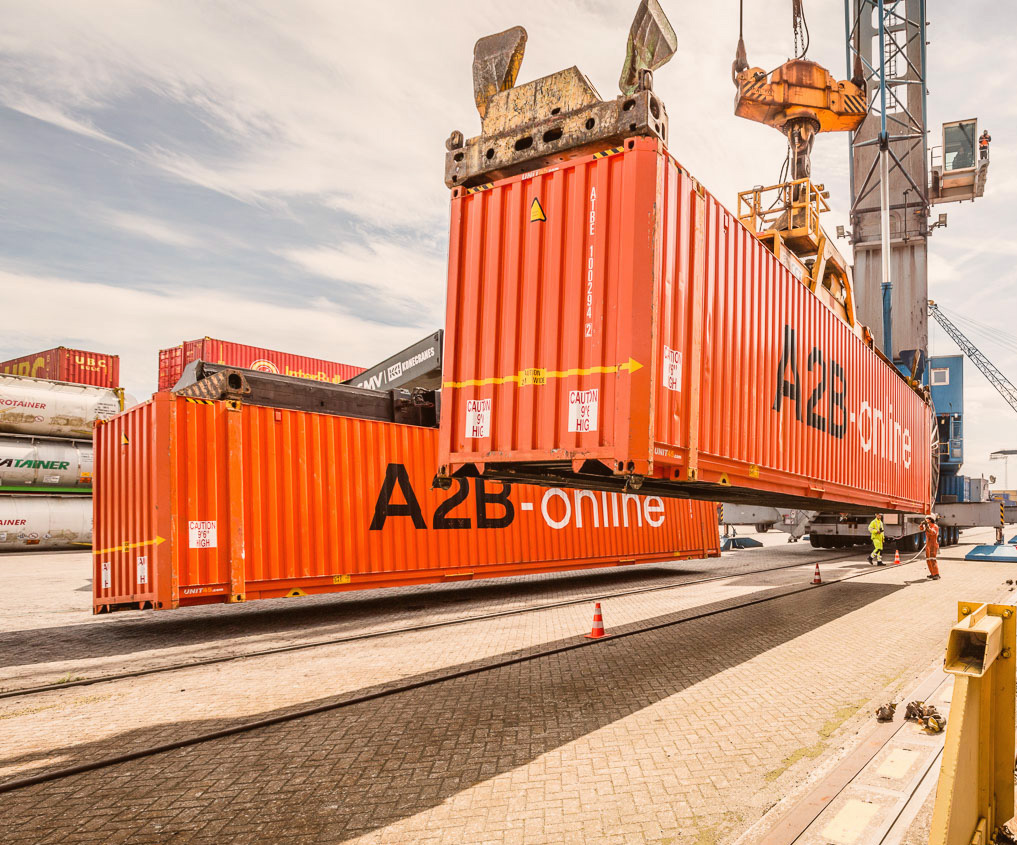 Our Container Services
Are you looking to work with an experienced multimodal shortsea operator? Offering a stable service to and/or from the United Kingdom? Based in Moerdijk with our own 45ft containers and ships, A2B-online can offer the flexible container and shipping service you are looking for.
2 shortsea Container Services
We offer our customers two Container Services:
We pick up, ship and deliver cargo from door to door (with our Door/Door Container Service)
We ship cargo from port to port (with our Quay/Quay Container Service)
In addition to our own fleet of about 2.400 (45ft HCPW) containers, we also ship "shippers owned containers" for our customers. For these shortsea services, we use 7 of our own vessels.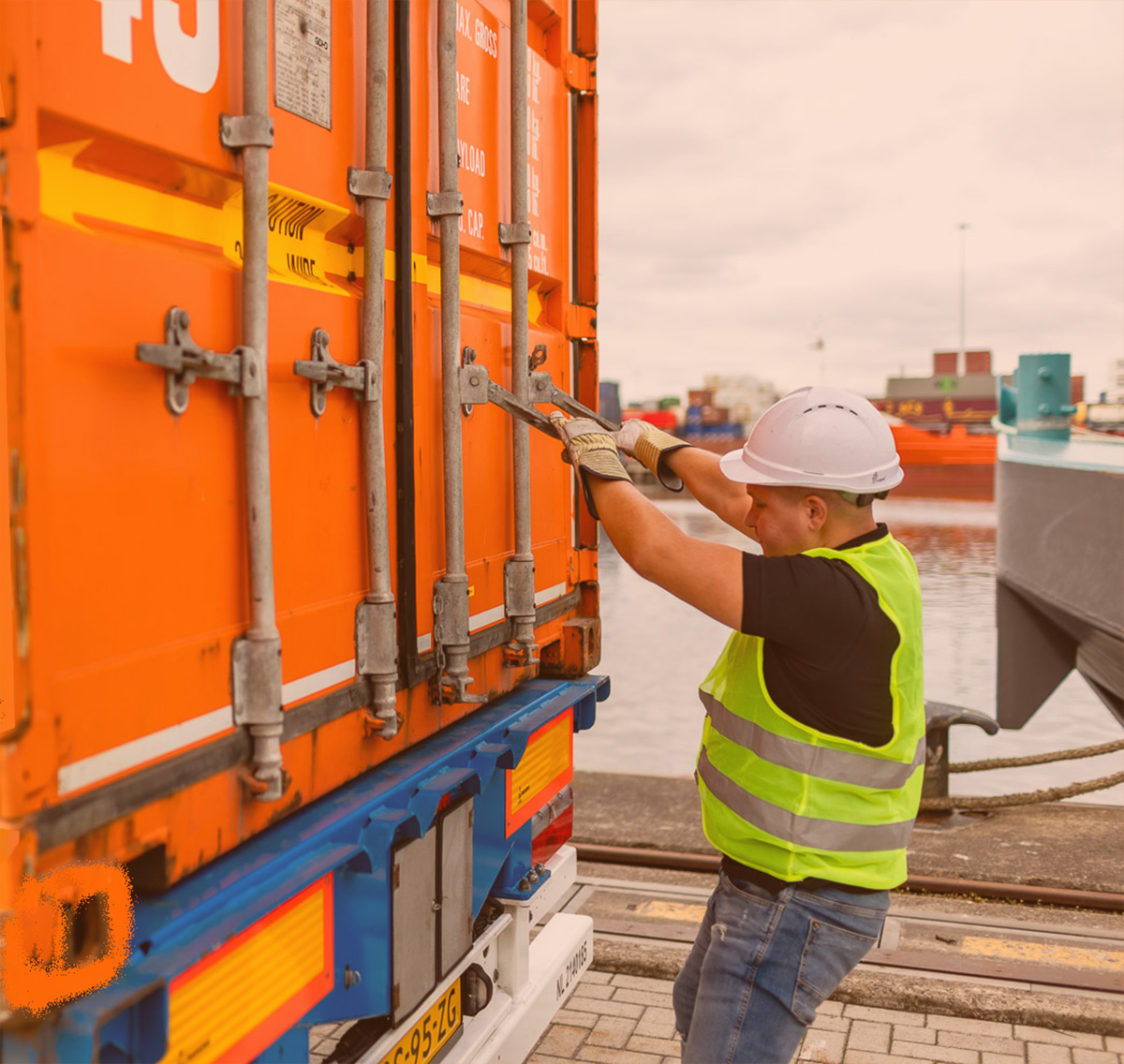 Door/Door Container Services
A2B-online takes care of your container transport from door to door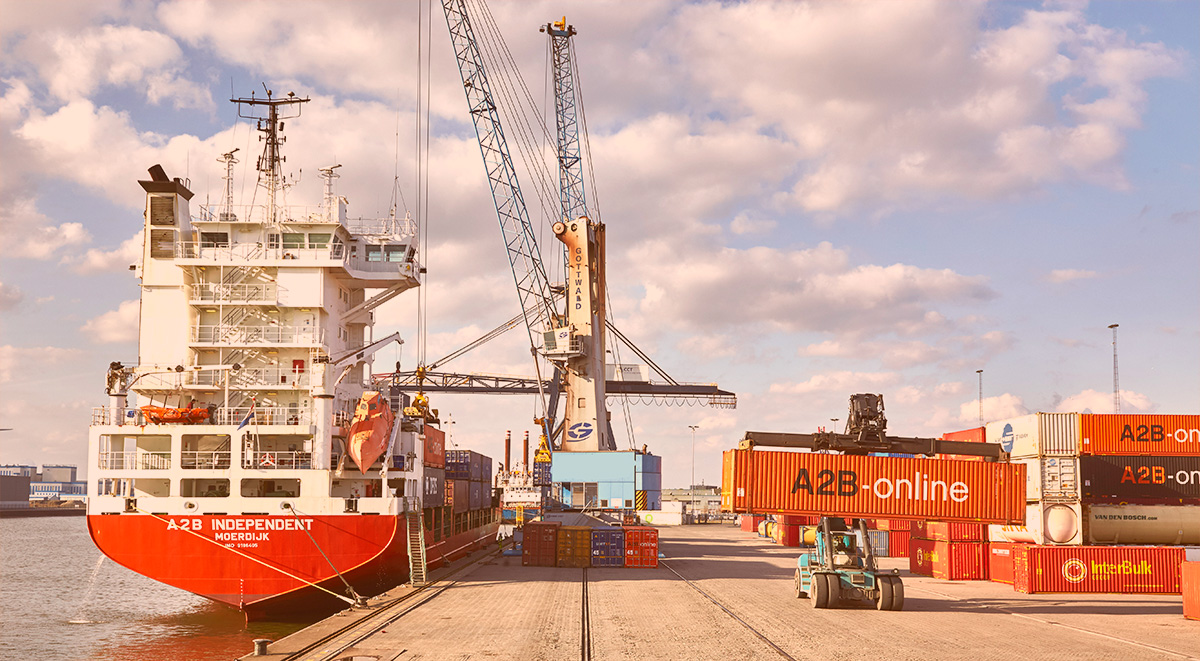 Quay/Quay Container Services
A2B-online takes care of your container transport from quay to quay
The advantages
of the Port of Moerdijk
Shorter driving route

Moerdijk is conveniently located between Rotterdam and Antwerp, meaning significantly shorter driving time compared to other shortsea terminals.
Less congestion

The infrastructure of Moerdijk is located outside of the congested and heavily used road network around Rotterdam.
Multimodal transport hub

In addition to container transport by truck, there are various inland shipping and train connections, such as rail connections to and from Moerdijk to Belgium, Germany, Italy and Poland.
Furthermore, Moerdijk is A2B-online's hub for services to/from the UK and can connect with shortsea services to/from Spain, Portugal, Norway and Ireland.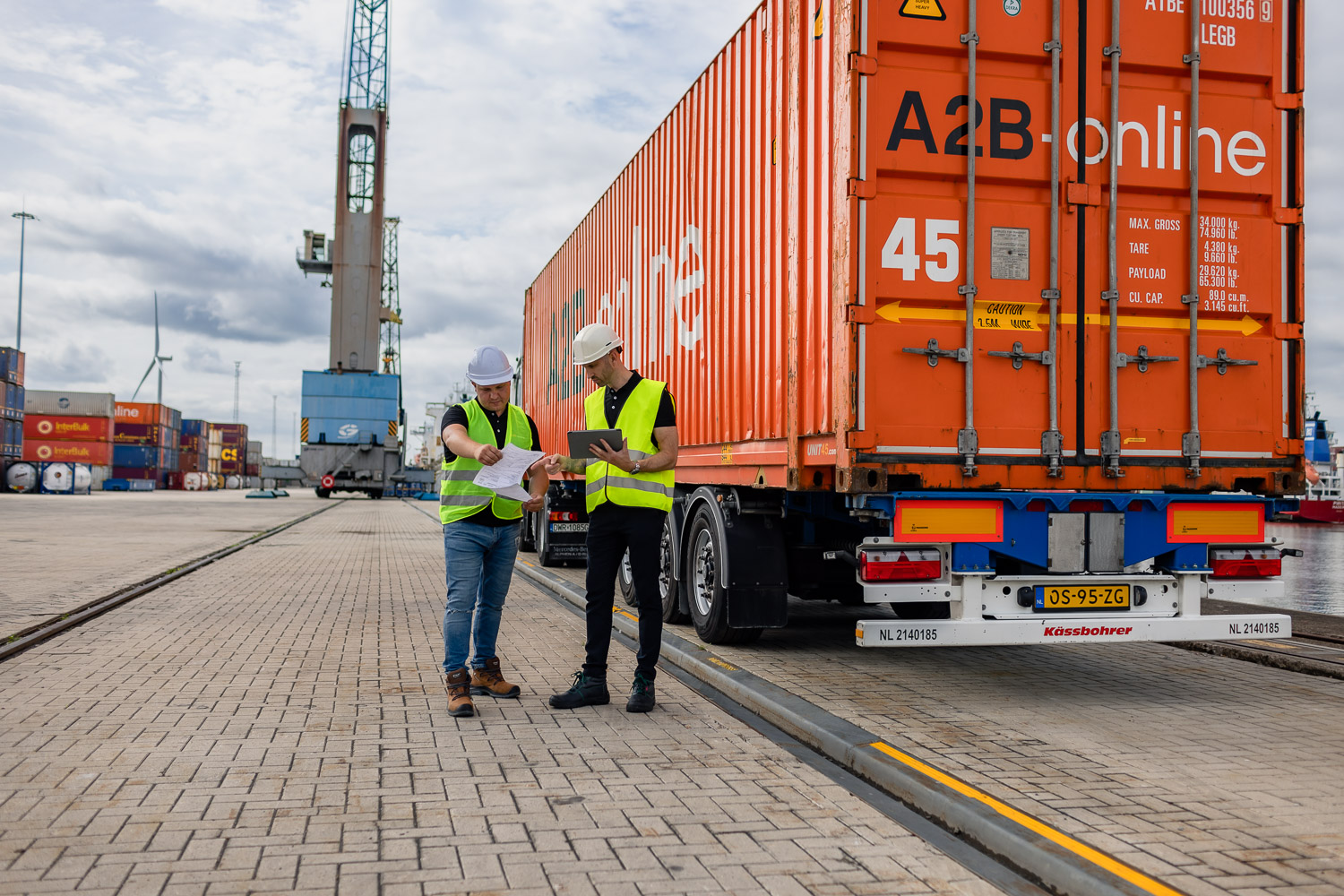 About the cargo
What kind of cargo do we transport in our containers? We transport everything that you want to convey in your containers or those of third-party container operators (and potentially in our 45ft containers), as allowed by legal regulations. In this way, we transport, among others: 
paper and packaging materials
electronics
consumer goods
food, beer, beverages
household articles
pet supplies
building materials
plants, garden articles and agricultural products
chemicals, gas and polymer industrial goods
recyclables
What can we transport for you?
Michael van Maurik, Business Unit Manager Door/Door
"We operate with our own ships with our own crew, our own containers and trucks with our own drivers. This ensures a high service level and allows us to maintain maximum control and visibility over the entire transport process from A to B!"
Destinations
Moerdijk
Rotterdam – Botlek
Thamesport
Immingham
Teesport
Blyth
Sailing schedules
A2B-online provides container transportation from the Benelux, Germany, and France to the UK and vice versa. From the Netherlands, we offer daily departures from Moerdijk, to UK ports of Thamesport, Immingham, Teesport, and Blyth and from the Botlek terminal (Rotterdam) to the port of Teesport. For both export to and import from the UK, A2B-online is at your service!
Rail connections
Segrate Milan (Italië) 

6 x per week (via Lineas)
Antwerp (Belgie)

3 x per week (via Lineas)
Ludwigshafen/Duisburg (Germany)

5 x per week (via Kombi Verkehr)
Wroclaw (Poland)

2 x per week (via Schavemaker)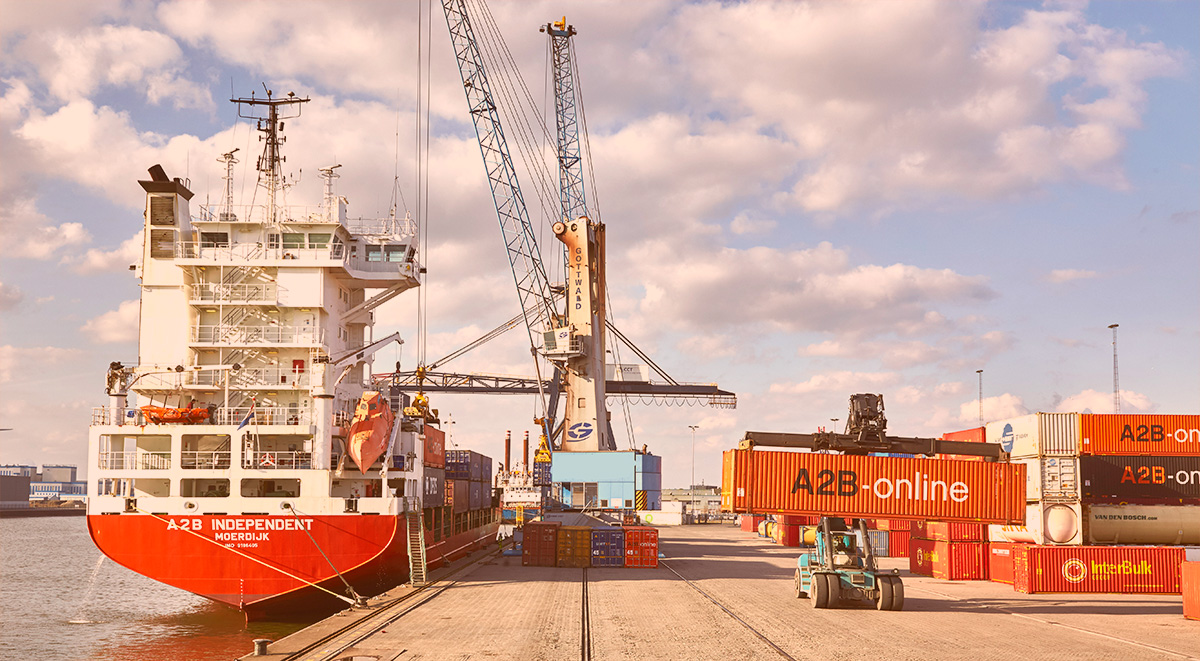 Partnerships with ports
We like to have partnerships with organizations and suppliers that align with our approach and support our strategy. For example, A2B-online has a partnership with CCT Moerdijk for shipping containers to and from the Port of Moerdijk. This partnership has been ongoing since its inception in 2013 with continuous development. Similar long-term partnerships have also been established in the UK. Our partnerships:
In Moerdijk – CCT (Combined Cargo Terminals)
In Thamesport – Hutchison Ports
In Immingham – ABP (Associated British Ports)
In Teesport – PD Ports
In Blyth – Port of Blyth
Our service
Personal attention for our customers, for you!
Close relationship with customers and suppliers enabling us to react to ever changing environments
Departures on a daily basis
Highly maintained own equipment
A flexible organization
Competent professionals
Michael van Keulen, Managing Director A2B-online Container B.V.
"A2B-online is flexible and decisive; If the decision is made to "go left", we'll be on our way 5 minutes later!"
About the costs
The cost of container transport depends on various factors. Is our 45ft container suitable for your cargo? How and where are we going to load / unload? Is it a one time transport or a fixed flow? What is the best option for your transport? Our team of professionals are happy to help and advise you. Please feel free to contact us for more information.
Tailored advice?
To get personal advice and/or a quote for your container transport, please contact André, Dennis, Esteban of Nathan from our sales team directly.