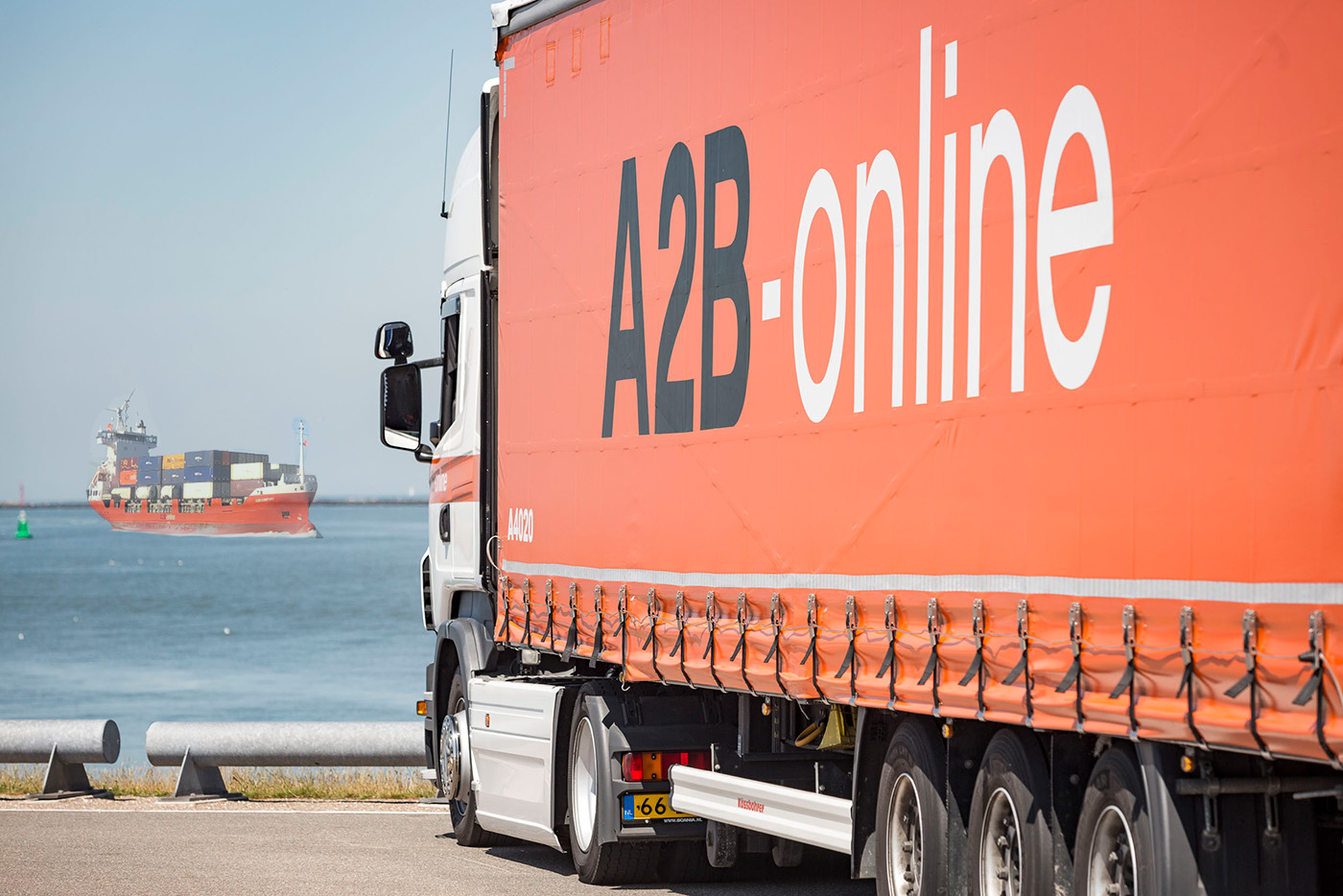 Our Trailer Services
Do you want to transport your cargo by trailer to and/or from the United Kingdom? And would you like to collaborate with a professional transport company that ensures your transportation with a highly reliable service, completely based on our own equipment and personnel, handling everything from A to Z for you? Learn more about A2B-online's Trailer Services!
2 Shortsea Trailer Services
A2B-online offers you the flexible service you are looking for, with over 500 of our own curtain-sided Code XL trailers. From our locations in the Netherlands (Hazerswoude-Dorp) and the United Kingdom (Ipswich), we handle your trailer transport. We pick up, transport, and deliver loads from door to door for both full truckload (FTL) shipments and less-than-truckload (LTL) consignments. For these trailer services, we make use of over 500 trailers and 200 tractors from various strategically located depots, all operated by our own drivers.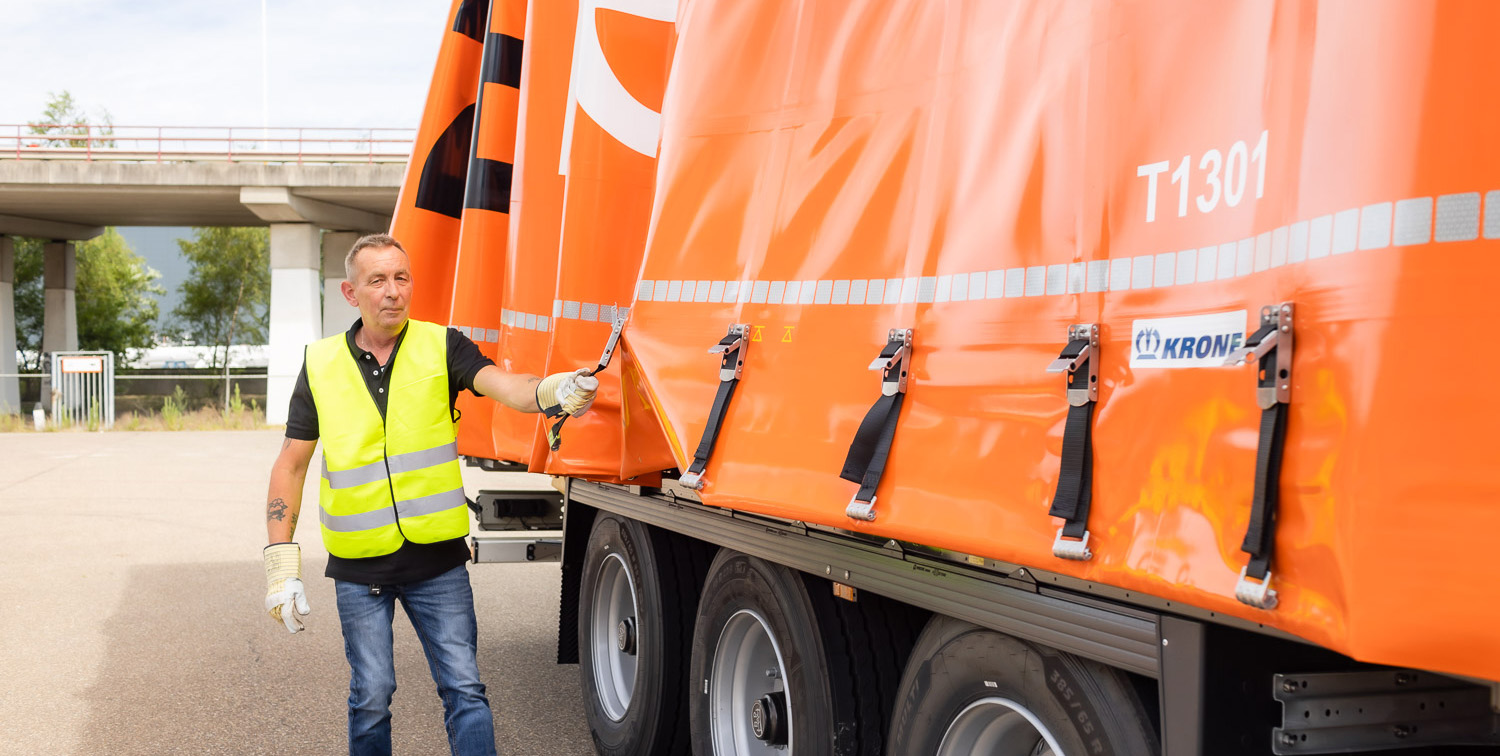 Full-load Trailer Services (FTL)
A2B-online takes care of your trailer transport from door to door for full-loads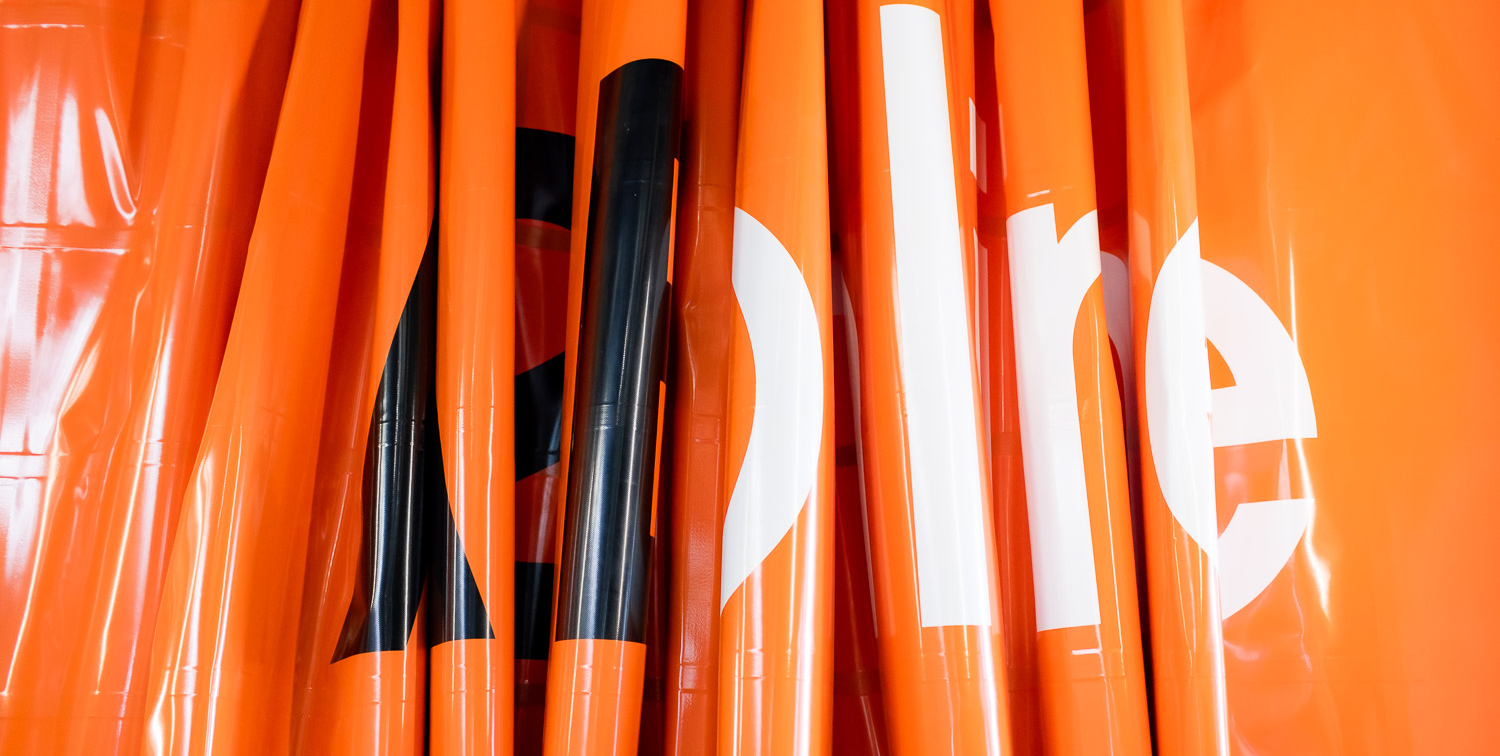 Partload Trailer Services (LTL)
A2B-online takes care of your trailer transport from door to door for partloads
Sailing routes and destinations
A2B-online is pleased to assist you with both export and import services. We arrange trailer transport between the Benelux, Germany, and France to the United Kingdom, and vice versa. We are capable of providing you with short lead times. From the continent, we offer daily departures between the Netherlands and England: once daily between Vlaardingen and Immingham, and three times daily between Vlaardingen and Felixstowe.
Benefits of trailer transport with A2B-online
Fast and easy online booking

With A2B-online, you can quickly and easily book your shipments online. Through your own account and electronic data connection, you have the capability to track your cargo. Our automated systems provide you with maximum visibility, efficient communication, quicker response times, and cost reduction.
Competitive pricing

A2B-online offers competitive pricing due to our cost-saving online approach.
Personal relationship with our professionals

You have a dedicated contact person throughout all layers of our organization.
Assistance with customs formalities

At A2B-online, we provide you with peace of mind by offering assistance with customs formalities. We have the capabilities to handle all necessary customs activities, such as customs clearance upon arrival in the United Kingdom or obtaining export documents on the continent. These services are carried out by our own staff and at a competitive market rate.
Quality and stability

Since its establishment in 2006, A2B-online has been committed to delivering quality and stability. We guarantee the highest level of quality and a consistently reliable service.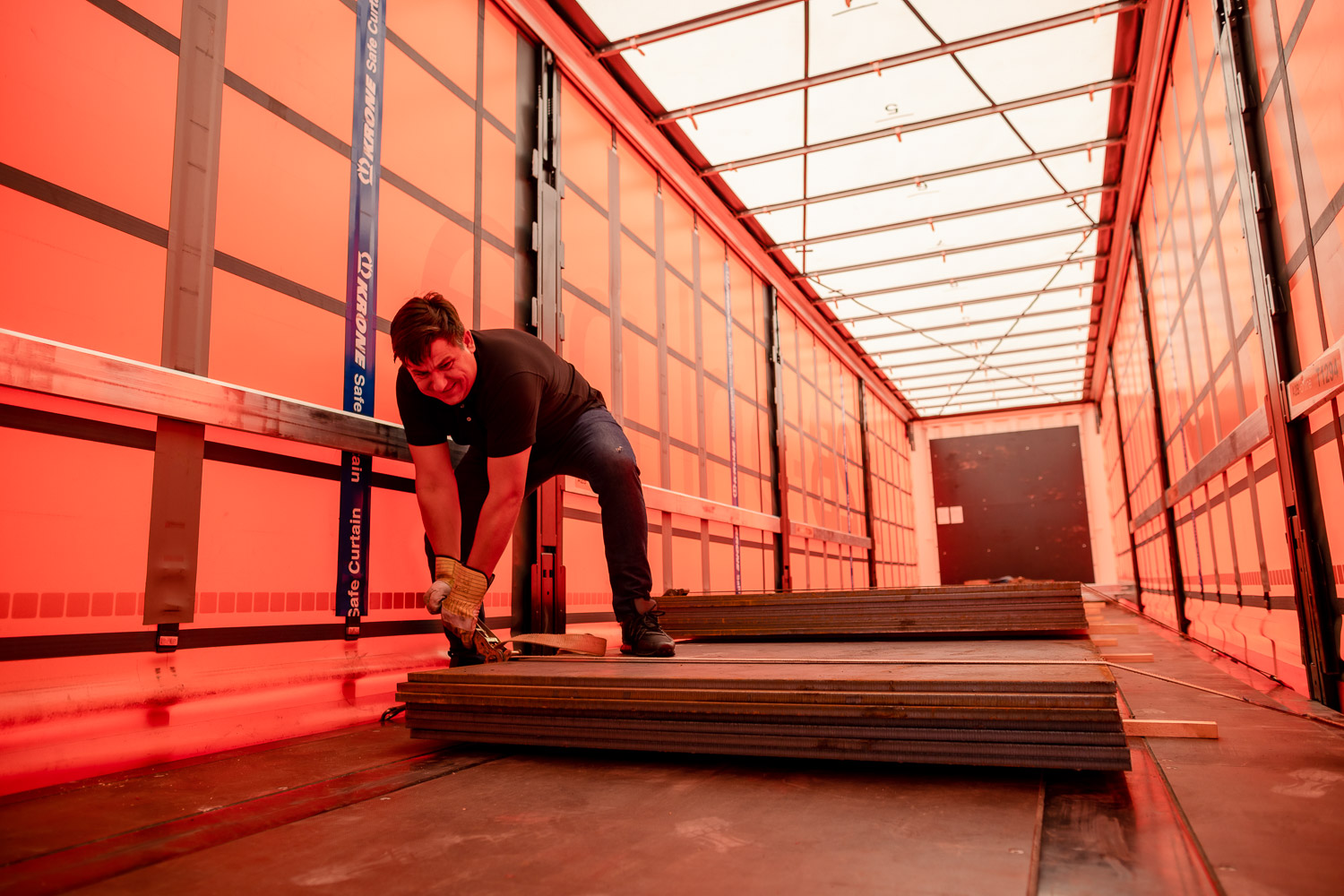 Kinds of cargo
What kind of cargo do we transport in our trailers? Our trailers transport a wide range of different products. For example, we transport:
Paper and packaging materials
Electronics
Fast-Moving Consumer Goods (FMCG)
Pet supplies and necessities
Building materials
Plants, garden items and agricultural products
Recyclables (including RDF & SRF)
What can we transport for you?
Our service
Offering daily departures
Utilizing our own equipment (500 trailers) with in-house maintenance
Continual focus on the development of our personnel
Close collaboration with suppliers who support our strategy
Maintaining organizational flexibility to reduce dependence on market fluctuations and enable faster response times
Providing personal attention to our customers, including you!
Marco Broekhuizen, Supervisor Transport & Operations
"Our strength is absolutely our flexibility! Thinking in solutions and possibilities; that's in the DNA of A2B-online"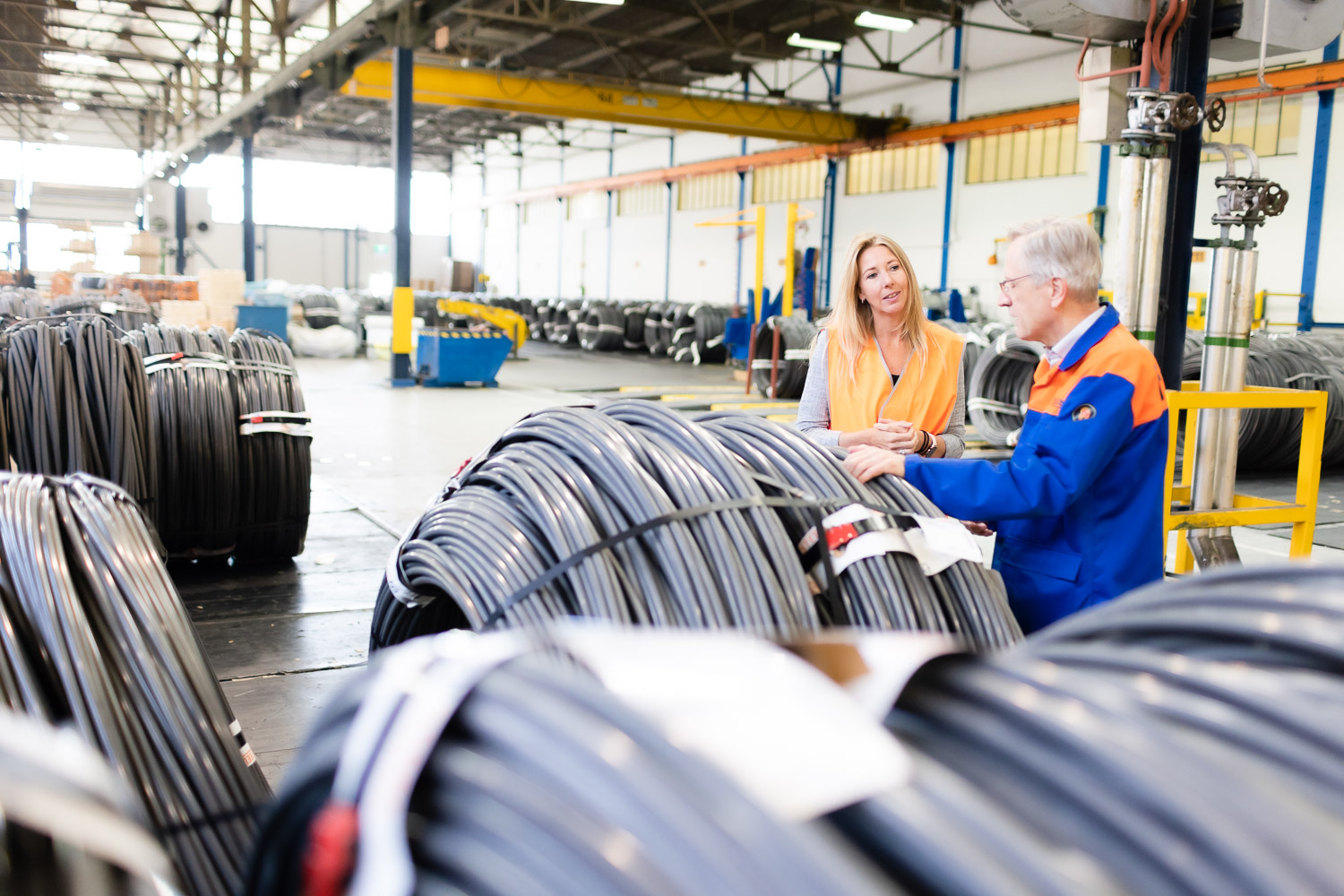 Price factors
Nature of your cargo
Booking method / system used
Full-load (FTL) or Partload (LTL) shipment
Loading / unloading locations and efficiency
One-time transport or regular flows with fixed addresses
Flexibility of loading times
Flexibility of unloading times for your customer
Payment terms
KPI reporting requirements
Track & Trace readiness
Possibility of E-invoicing
About the Mobility Package
Mobility Package price increases
Since January 2021, following Brexit and the implementation of measures within the Mobility Package, the shortage of drivers in Europe has increased. This has led to a significant rise in transportation costs, and it is an ongoing trend with no clear end in sight. It has become even more crucial for A2B-online to limit these cost increases and, at the same time, adapt as a shipper to the shortages in the driver market. We closely collaborate with our customers to achieve this goal. After all, the more flexible you are, the easier it is for us to arrange your transportation and for you to have and maintain control over your transport costs.
What is the Mobility Package?
The Mobility Package is a package of European laws and regulations for the transport sector. Its aim is to align rules across EU member states, create a fairer European playing field, and improve social conditions for drivers.
The Mobility Package includes new rules on driving and rest times, cabotage, and the mandatory return of the driver and vehicle. The first regulations came into effect on August 20, 2020.
Sabrina Waterreus, Sales Manager Netherlands
"The best part of my job is the interaction with customers and colleagues, the variety in my tasks and the opportunity to build long-term collaborations with our clients"
Can Sabrina assist you with your transport needs?
Looking for more cost-effective options for regular flows?
Do you have cargo with special dimensions or fragile loads?
Our Sales Manager, Sabrina Waterreus, is a seasoned professional in the transport industry. With over 17 years of experience, she has been advising and supporting her clients diligently, and for the past 4 years at A2B-online. Sabrina is more than willing to provide guidance and assistance tailored to your specific needs.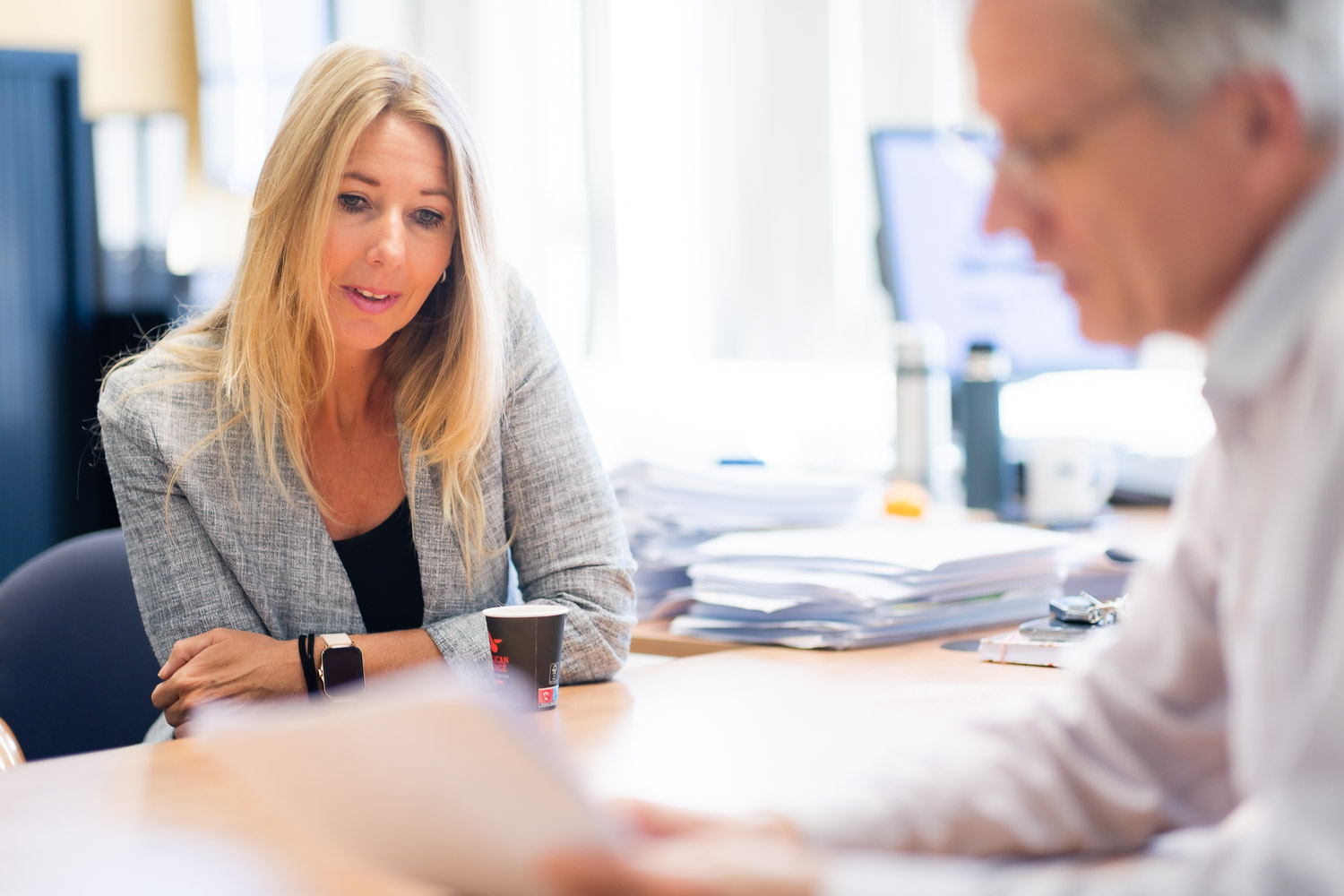 Sales Manager Netherlands
Sabrina Waterreus
Email: swaterreus@a2b-online.com
Phone: +31 (0) 6-58940330
Tailored advice?
How can we arrange transportation for you in the most efficient and effective way? Ensuring that it runs smoothly and remains competitively priced? Our team of professionals is more than willing to brainstorm solutions with you.
For personalized advice and/or a quote for your trailer transport, please feel free to contact us. Sabrina, Ronald, and Nathan from our sales team will be happy to assist you!