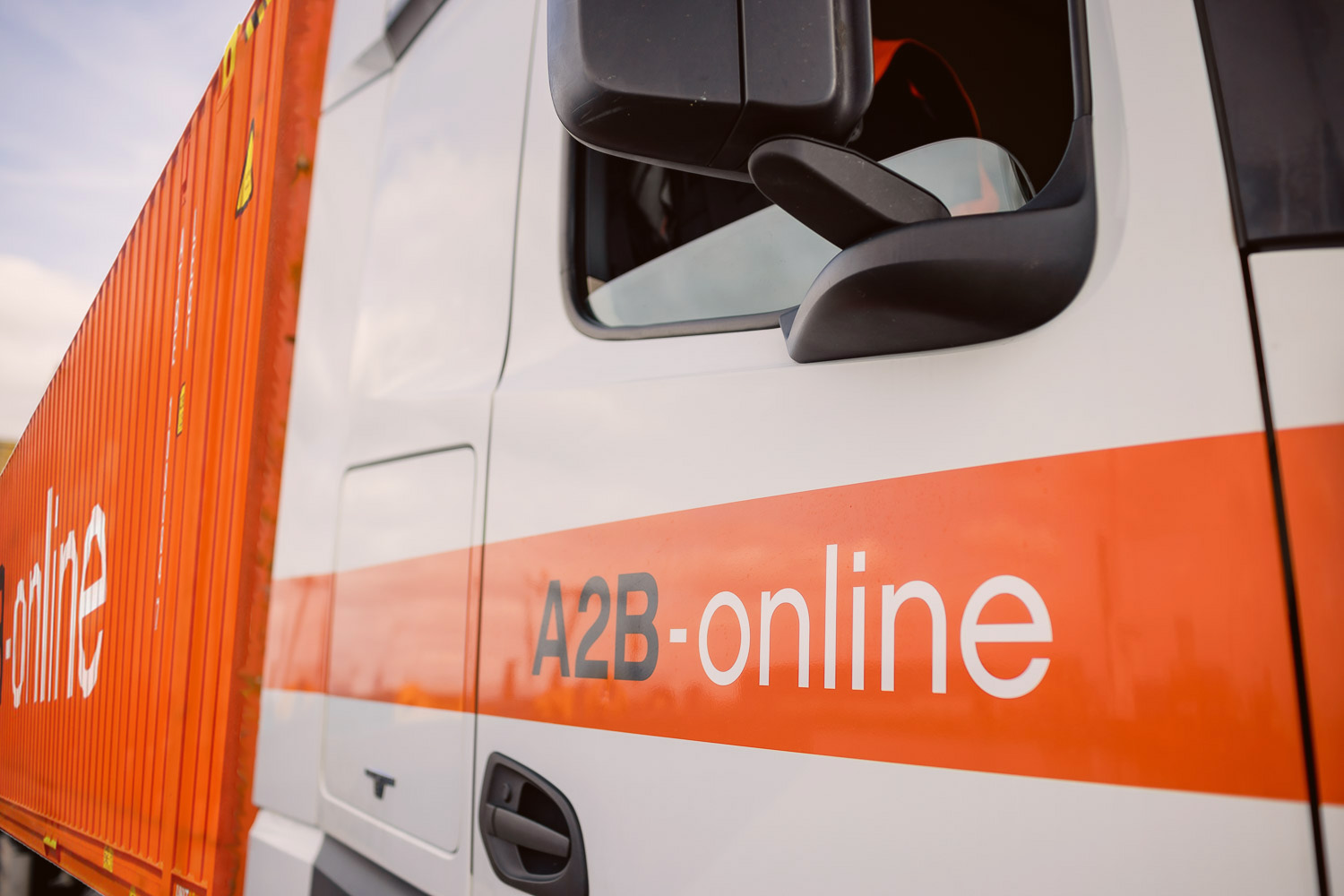 Our Door/Door Container Services
Do you want to have a cargo transported by container between England and the mainland of Europe from the loading address to the unloading address? Allow yourself maximum convenience and utilize the stable Door/Door Container Services provided by A2B-online.
Our Door/Door
Container Services
For our Door/Door customers, we take care of container transports from loading point to unloading point. On a daily basis, we ship containers between the ports in Moerdijk / Rotterdam Botlek and 4 ports in the United Kingdom, using our own 7 container vessels. Is our fully comprehensive Door/Door Container Service the solution you're looking for?
Your transport
in 7 steps
You place your booking; our Customer Service team is here to help you every step of the way!
We'll load your cargo into the container at the agreed time and location.
We'll transport the container to the terminal / port.
We'll ship the container to its destination in the United Kingdom or Europe.
Once the container arrives, we'll unload your container at the port.
We'll transport the container to its final destination.
We'll unload your cargo at the delivery location.
Michael van Maurik, Business Unit Manager Door/Door
"We operate with our own ships, containers and trucks and with own drivers. This ensures a high service level and allows us to maintain maximum control and visibility over the entire transport process from A to B!"
Your advantages
New customer? You'll be up & running in no time!
As a customer, you do not need to have your own transport vehicles.
Personalized service with a dedicated contact person.
Realtime tracking of your cargo throughout the entire shipping process via status updates in our customer portal.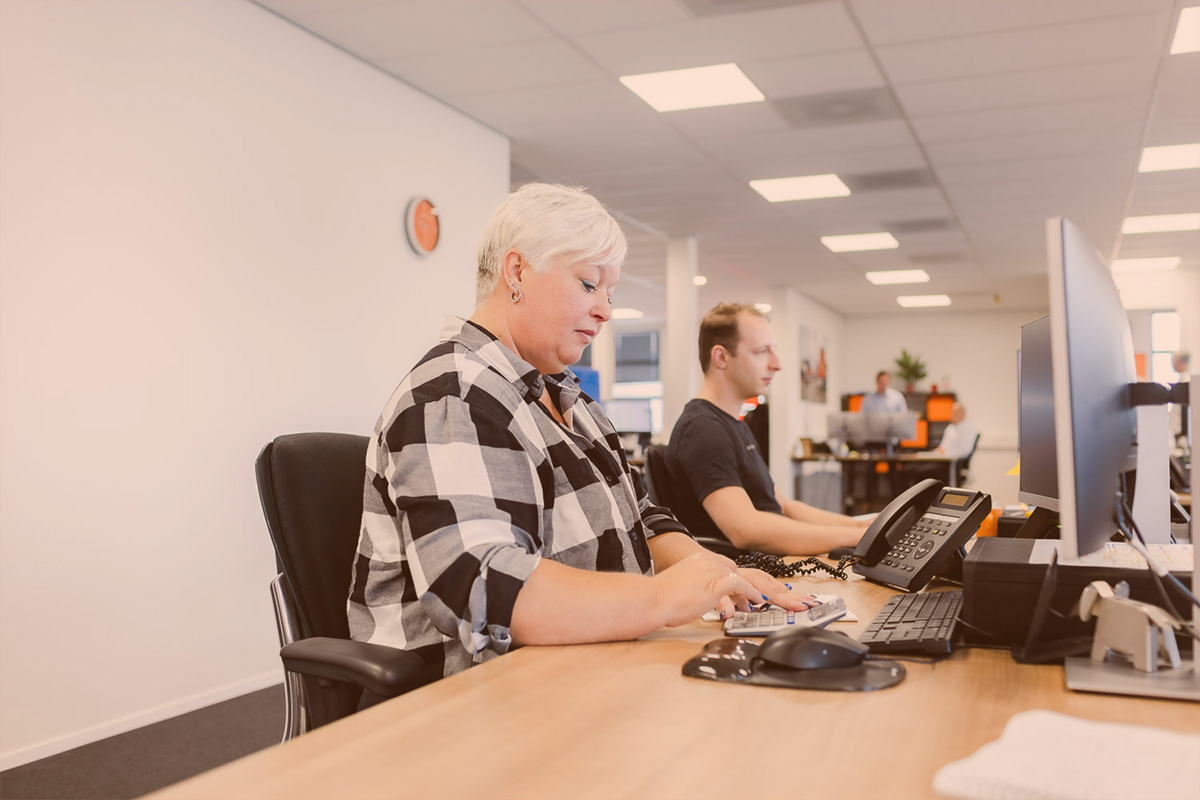 Our team
With more than 20 experienced and enthusiastic professionals our Customer Service and Transport Planning team are dedicated to making your Door-to-Door experience run as smoothly as possible from A to B.
We strive to make the process as convenient and efficient as possible by utilizing online tools for quick and smart handling of your shipment. Personal contact is important to us so each customer will have dedicated contacts who can assist with any questions or concerns.
We provide you with peace of mind
Bookings

Our planning team will assist you with scheduling and making your transport booking. We offer multiple options for making your booking, email, EDI (where your system and our booking system are integrated), and our customer portal (where you can manually book in our system). Whichever method you prefer, our team is here to guide you through the process and ensure that your shipment is scheduled and confirmed in a timely manner.
Export documents

Since Brexit has become a reality, there is a lot of paperwork involved in exporting goods. If you don't have direct customs representation, we offer support through our Customs Services.
Inform and brainstorm with customers pro-actively

We share our Sailing Schedule with our customers on a weekly basis, exchange a lot of information via email, and have intensive telephone contact. We also work together with our own IT team to optimize our joint processes.
Danny Erkelens, Customer Service Operator Door/Door
"My job is making transports run as efficiently and effectively as possible, with customer satisfaction as the central focus. It gives me the most satisfaction when I see my efforts reflected in the appreciation of the customer. A happy customer is a happy Danny :)"
Are you looking for a reliable Door/Door operator from/to the UK?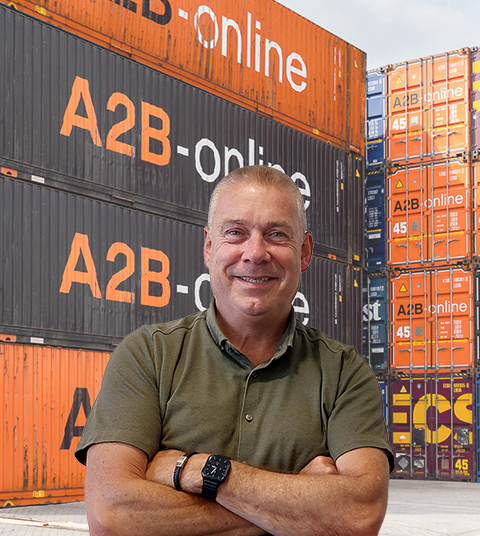 Commercial Director
André Mast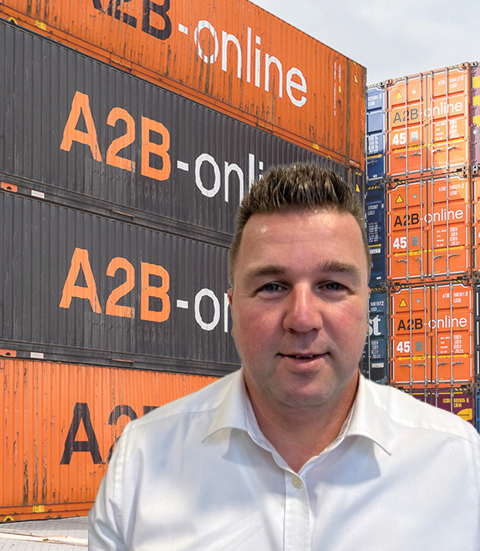 Senior Sales Manager
Dennis Tabak
Inside Sales Coördinator
Esteban Bastan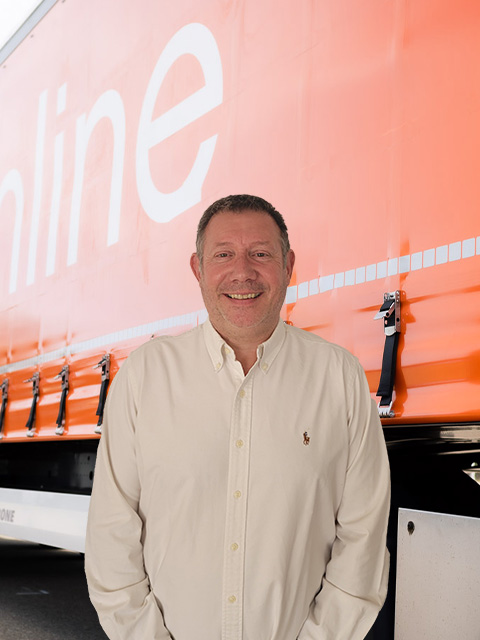 Manager UK Sales
Nathan Burrel
Info or quote?
How can our Door/Door Container Service help you? Please contact André, Dennis , Esteban of Nathan from our Sales team to receive personal advice and/or a quote for your Door/Door container transport.