Thank you for the trust and the cooperation in 2022!
Our sales managers surprised many visited trailer and container customers this month with a huge Christmas stollen, a small token of appreciation for the trust and the pleasant cooperation in the past year. This thanks also applies to our partners, suppliers and other relations!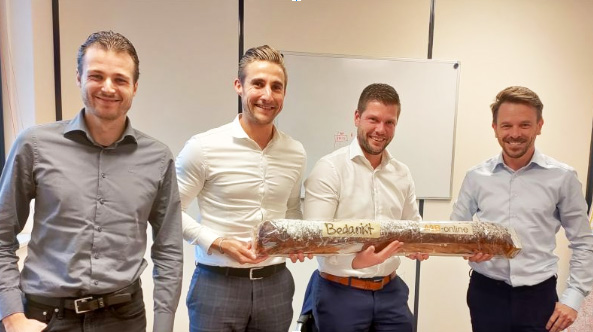 TEAMWORK AT THE TOP
Luuk Jansen (midden links) en John van der Laan (midden rechts) van Keystone Accountants ontvingen afgelopen week tijdens hun bezoek aan ons kantoor in Hazerswoude een meter kerstbrood uit handen van Joeri van den Berg (links) en Randy Spies (rechts). Deze blijk van waardering is meer dan verdiend. Bedankt mannen (en natuurlijk team van Keystone Accountants) voor jullie vertrouwen, kennis en ervaring. Op naar een mooi 2023!