A2B-online Container B.V. increases the number of sailings.
A2B-online is pleased to announce the expansion of her Rotterdam Botlek -Teesport service. From the 24th of January the frequency of this service will increase from 3 to 4 sailings per week.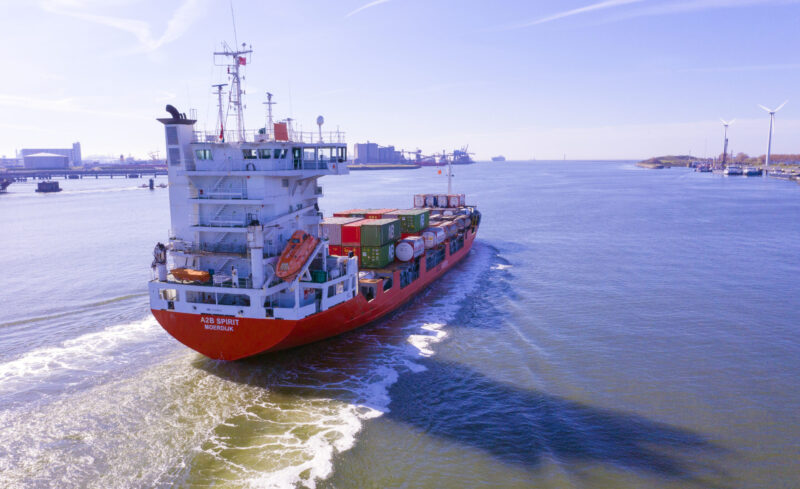 EXPANSION LOGICAL STEP
After already successfully operating a LoLo container service between Rotterdam Botlek and Teesport since 2018, this expansion is a logical step. By adding an additional sailing, the total capacity on this route will grow to 40.000 containers a year which allows us to serve the increased demand of our large and loyal customer base.
PARTNERSHIPS CONTRIBUTE TO THIS EXPANSION
This expansion wouldn't be possible without the good cooperation with our partners Broekman Distriport (Rotterdam Botlek) and PD Ports (Teesport) and their commitment to make this step forward. Additionally to the increased number of sailings, A2B-online is able, in cooperation with Broekman Distriport, to offer a cross dock service, giving the possibility to transship cargo from trailers into our 45ft HCPW containers for ongoing transport to the UK.
"Adding an additional sailing from our terminal in the Botlek is a further step in growing the business and in line with our strategic plan for developing the short sea business. In A2B-online we have found a reliable partner whose growth ambitions and business ethics fit in with ours!"
Mr. Rob van Dijk, Director Operations Broekman Logistics
OUR SERVICES MOERDIJK -TEESPORT
Next to the Rotterdam Botlek – Teesport service, A2B-online also offers – unchanged – 2 sailings per week between Moerdijk and Teesport, allowing us to offer our customers a total annual capacity of 52.000 containers between the Continent and Teesport