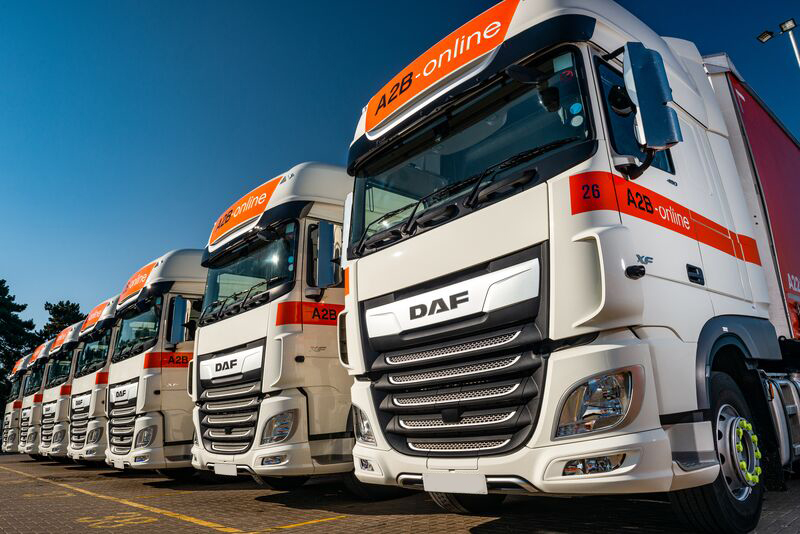 Who we are
You might have seen our trucks, trailers or containers on the road before. A2B-online is a young, ambitious logistics company located in the Netherlands, Great Britain and Poland. We are specialized in transportation of full load and part load bookings per trailer and container from the European mainland towards Great Britain and back.
We highly value the human component in our operations. Our customers deserve personal attention, as well as our own employees. A2B-online is a relatively flat organization where respect and honesty are key. All our employees are invited to closely contribute to the vision, strategy and growth of the company. In parallel, the company facilitates an environment where your personal and professional growth can flourish as well.
Several years ago, A2B-online decided to insource the development of its Transport Management System (TMS). This TMS is used by our operational departments to manage our bookings, schedule sailings, instruct drivers and various other financial and administrative tasks. To further develop this mission critical core application we are looking for an experienced Oracle DevOps Engineer.
What we're looking for
If you are interested in the logistical sector and accept the challenge to further automate and digitize this industry, you might be the one we're looking for! We apply an Agile approach to our development and collaborate closely with our internal and external stakeholders for optimal value creation. Some of the topics currently topping our Product Backlog:
Improved EDI and API communication
Track and trace modules
Automated planning of bookingsPortal for equipment and maintenance
Oracle Autonomous Database migration
APEX 22.2 migration
Improved customer portal
We're looking for a candidate with proven experience in:
Oracle 19
APEX 5.1.4 and ORDS
SQL and PL/SQL
Additional experience or interests in the items below are highly encouraged:
API, EDI and EDIFACT development
Git, Bitbucket and Sourcetree
Jasper, Talend and Jenkins
Google Workspace and the Atlassian suite
A2B-online is an international company, with offices and customers throughout Europe. Understanding of the English language is therefore essential; Dutch, German or Polish preferred. For colleagues from the IT department located outside the Dutch office, we will establish (hybrid) working locations and collaborations in mutual agreement.
What we offer
We highly value the human factor. As a result, we offer lots of opportunities for personal and professional development. We believe that a satisfied and happy employee will have an intrinsic motivation to contribute to the quality and growth of the company. Additionally we offer:
A competitive salary, based on age and experience
Medior: between €3.500,- and €4.500,- gross per month
Senior: between €4.200,- and €5.500,- gross per month
A minimum of 27 vacation days per year
Pension
Holiday pay
Laptop
Educational budget
Hybrid working
The A2B-online offices offer a daily lunch and other healthy snacks. As we find the work-life balance important, we stimulate a healthy lifestyle within the whole company.
Multiple times per year we organize activities (barbecues, sport events, game nights et cetera) to bring our colleagues closer together.
Interested
Please contact our HR representative (Paul Bosma, hr@a2b-online.com, +31 (0)88 5017302) if you have any interest in the position described above. Share a recent version of your resume as well as a motivation letter, and we'll be in touch!
Apply now